About Tour
The most popular
tourist destination in northwest India
is the Agra, Delhi and Jaipur, which is known as the
"Golden Triangle".
All these cities have been blessed with rich historical culture, monuments, architectural beauties and stories from far and wide to express the historical heritage. From the
incredible Taj Mahal
to Golden sands dunes of the Deseret, the tour dives deep into the rich culture and traditions of India. The historic town of Agra, the beautiful view of the ivory- white mausoleum Taj Mahal will surely leave you spellbound, the grace holds when the golden shimmering lights touches its surface as the sun sets over the horizon. The
group tours of
Golden Triangle packages
handle the spanning for thousands of years the destinations. The tour package of Golden triangle introduces the best of olden days in India. The group tour of golden triangle includes the beauty of the Taj Mahal, Amer fort, Sheesh Mahal and the
Pink city (Jaipur)
. By having this
group tour
you will get the taste of the spectrum of diversity coupled with the enormity of culture and bountiful heritage. The trio cities covered on the Golden Triangle which is famous for the empire of history, culture and legacy. Spend your magnificent and amazing time over there. The tour will be more fascinated with a bunch of group. The group of tour will give you the extraordinary experience which will be last forever for life. From this tour get an experience of the rustic and colorful rural life which will embark on transcendental journey with this group tor.
The itinerary has planned in way that you won't miss out anything, must visit the group tour of golden triangle to explore the historic things with amazing places.
Themes
BBH Group Tour Package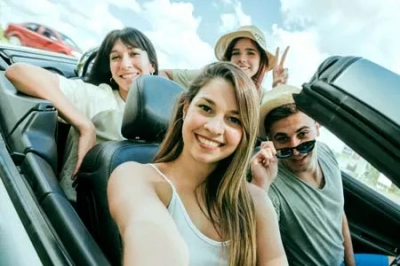 Friends Squad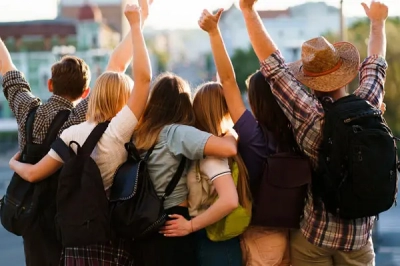 Student Squad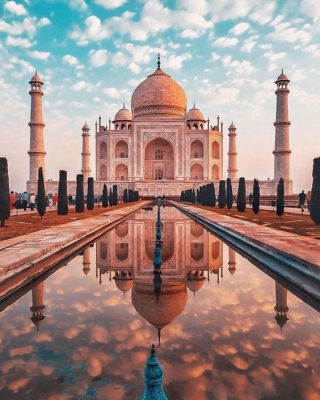 Golden Triangle Tour
Itinerary Highlights
A PHP Error was encountered
Severity: Warning
Message: Invalid argument supplied for foreach()
Filename: views/package_landing.php
Line Number: 1992
Backtrace:
File: /home/bharatbo/public_html/www.bharatbooking.com/application/modules/holiday/views/package_landing.php
Line: 1992
Function: _error_handler
File: /home/bharatbo/public_html/www.bharatbooking.com/application/third_party/MX/Loader.php
Line: 362
Function: include
File: /home/bharatbo/public_html/www.bharatbooking.com/application/third_party/MX/Loader.php
Line: 304
Function: _ci_load
File: /home/bharatbo/public_html/www.bharatbooking.com/application/modules/holiday/controllers/Holiday.php
Line: 143
Function: view
File: /home/bharatbo/public_html/www.bharatbooking.com/index.php
Line: 317
Function: require_once
Inclusion,Exclusion,Cancellation & Package policy
Feel free to call us
Toll Free No. :

1800-532-3636

,

1800-212-0136

24/7 Service . :

+91 9816348636

,

+91 88263-03636
Mail Us : help@bharatbooking.com
Similar Packages
Explore best selling packages for